Vinyl Color Sample Charts
for
Dental Chair Upholstery
&
Operator Stool Upholstery
These photos of our Color Charts are "thumbnails".
Click the photo for full size image.
(These images tend to be quite large, download times can be long.)
Colors may vary based on your monitor.
Please contact Upholstery Packages & Services for color samples.
**** Color has been Discounted !*****
Neo-8 Sea foam Neo-49 Tea Rose Neo-54 Flat Rock
All Discounted
If you are using Internet Explorer 6.0 it automatically re-sizes the picture to fit the screen, distorting the image. To correct, hold your cursor over the picture for a few seconds and the "expand to regular size" icon will appear lower right corner. Click on this icon and the picture will appear as it is supposed to.
THESE COLOR CHARTS PROVIDE A STARTING POINT FOR YOUR COLOR SELECTION PROCESS
WE CAN ACQUIRE MOST, ORIGINAL CHAIR MANUFACTURERS COLOR SELECTIONS
"ULTRALEATHER", "LUXOR LEATHERS", AND "FINESSE" MATERIALS ARE ALSO AVAILABLE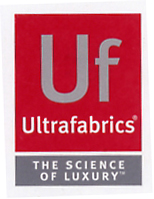 click this way to the Ultraleather page
(All trade marks and trade names are those of their respective companies.)
1-800-947-0505
| | |
| --- | --- |
| Contact | Customer Service Representative, |
| | Click this |